Nachi - Fujikoshi Corporation is a world leader in the manufacture of top quality bearings for a wide range of applications and boasts ISO 9001 certification. With over 80 years experience in the manufacture of bearings and engineering tools, Nachi is respected world-wide for its superior products and its ability to meet industry's changing demands for higher accuracy, higher rotational speeds and greater reliability.
Nachi's Bearing Division makes a full range of bearings for a wide variety of applications. They have continually pushed the limits of possibility, creating innovative flush-ground angular contact bearings, the highest-capacity spherical bearings in the industry, and numerous high-precision solutions for virtually any bearing application.

Founded in 1883, FAG, through the foresight of Friedrich Fischer and his ball bearing grinding machine, can be credited with pioneering the entire rolling bearing industry. Today it continues to innovate and produces products across nearly all rolling bearing applications, including machinery production, power transmission, heavy industry and automotive applications.

The Timken Company is a leading global manufacturer of highly engineered bearings, alloy steels, and related components and assemblies. While known particularly for their tapered roller bearings, Timken manufactures products across a wide industry spectrum, and provides a complete offering of anti-friction bearings and other associated technologies.

If FAG invented the ball bearing, then INA invented the needle roller. From this auspicious start in 1949, INA has continued to grow and serve the needs of industry, and now manufactures in more than 35 plants worldwide. Its range covers roller and friction bearings, linear guides and other associated product.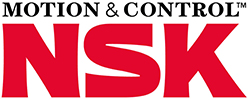 NSK are the oldest manufacturer of ball bearings in Japan, and they have put their experience to good use in creating a diverse and high quality product range encompassing bearings, automotive products, precision machinery parts and mechatronics. In 1990, NSK acquired RHP, and brought this well known British brand's expertise and manufacturing facilities into the NSK fold.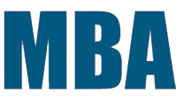 We are proud to be the New Zealand distributor for Miniature Bearings Australia and carry a full range of miniature bearings for all your hobby and industrial needs. Additionally, as an agent for MBA, we have access to their catalogue of over 250,000 products including small bearings, timing pulleys, timing belts, seals, spur gears, mitre gears, internal gears, taper pins rod ends, dowel pins, roll pins, precision shafting, ball joints, universal joints, ball transfers, plain balls in many materials, couplings, linear bearings and much more.
IKO was the first Japanese company to begin manufacturing and developing needle roller bearings. Since then, their products have become well known for their reliability and can be found in a variety of applications from motor-bike engines to industrial robots.

Tsubakimoto Chain Co. is the world's premier manufacturer of power transmission products, supplying the world with premium-quality chains including ASA and BS roller chain, Maxton plastic chain, engineering chain, conveyor chain, motorcycle chain and various special application chains. They have developed a comprehensive range of power transmission units and components, including reducers, linear actuators and clutches. Tsubaki Chain is also a leader in the development and production of factory automation systems, physical distribution systems, and electronic control devices.
In 1988 Tsubaki acquired Ballantine Inc., a leading US manufacturer of trenching and horizontal drilling parts. We are proud to be able to supply their range of products, including trencher chain, sprockets/rollers, teeth, horizontal directional drilling (HDD) tools and elevating scraper chains.

www.dupont.com/consumer-products.html
Auckland Bearing Distributors are the exclusive distributor of Krytox lubricants in New Zealand. This range of high performance lubricants, creating using superior Du Pont formulations, provide a tremendous advantage over other hydrocarbon based oils and greases. Krytox means less frequent maintenance while providing better protection for your valuable machines than comparable products.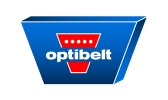 The Arntz Optibelt Group, headquartered in Hxter, Germany, is a highly regarded manufacturer of quality power transmission belts. Their range of V belts and Alpha and Omega timing belts are widely used in industrial and automotive applications around the world.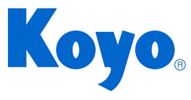 Koyo Seiko Co., now operating as part of JTEKT Corporation, has been manufacturing bearings in Japan since 1921 and supplies bearings to OEM automotive manufacturers and for industrial use. They are now a leading manufacturer of ball and roller bearings, automotive steering systems and hub units, drive line products and machine tools.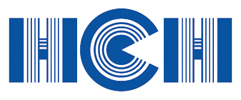 China Huanchi Bearing Group Co. (HCH), has been in operation since 1973, and is one of the top 500 private companies in China. They have been the top exporter of bearings from China since 1999, which is a testament to their commitment to quality and good product design.

Auckland Bearings are proud to stock CIMA brand bearings and plastic housings. CIMA provide high quality products which perform well while providing excellent value for money.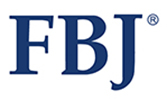 FBJ bring over 50 years of experience and an ISO 9001 quality certification to their products. Their range includes automotive, industrial and agricultural products which combine the highest quality with competitive pricing.

Loctite is the number one brand of adhesives, sealants and surface treatments in the world. Their products are known the world over for outstanding reliability, performance and cost-effectiveness. Loctite's range covers all manner of materials, from thermal interface materials, conformal coatings, sealants, to surface mount adhesives and display sealants.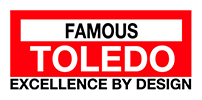 Founded in Australia over 60 years ago, Toledo have become an industry standard for hand tools. Toledo manufacture tools for automotive and industrial uses, as well as general hardware.
Trojan have been manufacturing finest quality trailer components since 1984. Their range of suspension, braking and coupling systems are the brand of choice for many leading trailer manufacturers in New Zealand and Australia. Please contact Auckland Bearings for access to Trojan's full range of trailer and R.V. Products.

FKL Temerin is a factory of rolling bearings and cardan shafts. We are proud to present at world market a wide assortment of rolling bearings and cardan shafts for industry of agriculture machines, building mechanization, business vehicles, mining equipment, processing industry, transportation equipment and other. Fifty-year experience in manufacture, modern technology and contemporary production capacities enable product delivery according to customers demands, as well as expert help with choice of contemporary technical solutions for use of rolling bearings and cardan shafts.